As a virtual identity that is owned by the Bitfountain Company, ASICMiner has one of the biggest ASIC miners pools in the worldwide. The company's business is not only based on the sale of self-built ASIC devices but also mining of Bitcoins. ASICMiner has issues shares to the bitcoin community to raise capital and share profits with the Bitcoin community. At present, Bitfountain shareholders hold about 236038 shares while ASICMiner shareholders hold 163962 shares.
It is important to mention that each ASICMINER shareholder enjoys a bunch of privileges, including the fact that each is entitled with 0.1BTC per share on all net profits. Also, they have the exemption of dilution and voting power of the summed value of the total profits. In fact, one ASICMiner share is equivalent to 1/400000 of the company's gross profits right now.
Facts about ASICMiner shares
ASICMINER shares are only made available for interested investors through an official public announcement. However, there are no shares available at the moment but you can buy from former investors with or without escrows (ASICMiner can provide escrow service).
You should ensure that the trade is registered in ASICMiner's database in order to make dividend payment fit into the transfer. Actually this is one of the best reasons as to why you should invest in this ASIC miner.
By investing in ASICMiner, you can rest assured of flat income from Bitcoin mining and sales that's normally paid to both ASICMINER and Bitfountain shareholders consistently. This is exactly what makes ASICMiner a community focused ASIC miner.
As a matter of fact, ASICMiner's mission is focused on the maximization of profits for its shareholders, ASICMiner and Bitfountain Company shareholders, and the security of its network (decentralization has to be preserved, but with hashrates kept in the hands of good people). This is mainly achieved through the miner's balance of the ration of distributed and kept hashrates depending on its shares and prevailing market prices.
Devices
ASICMiner is entering the future of ASIC Bitcoin mining by inventing new devices via auctioning of limited samples on a weekly basis. The feedback and information from its clients through this auction is then used to create revised designs. You can make your pre-order of the following ASICMiner's devices.
ASICMiner USB Bitcoin Miner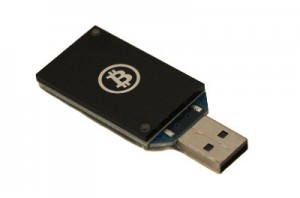 This is one of the best ASIC devices designed and produced by ASICMiner. It comes with a power supply module on the upper left, heat sinks and VM connectors fitted on the upper-right side at the back of the device's hashing board.
Some notable features include a refined hardware performance of up to 336MH/s, from the previous 300MH/s. This device was quickly adopted by amateurs who were interested in Bitcoin mining as a way of replacing GPU miners. However this is not a good options for a serious Bitcoin miner due to the lack of ROI.
Block Erupter Blade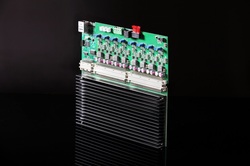 This ASIC device for mining Bitcoins is rated 336MHz at 1.05V and it produces at least 10GHash/s. The blades, can work independently, but are extensible to a large scale when combined.
It is important to note that, ASICMiner infrastructure is built up from Block Erupter blades they have been running and mining Bitcoins since the start of the company. Each blade consists of 32 ASIC-Powered hashing chips.
The chips are more stable and robust at 392MH/s at 1.15V, but further overclocking speeds of 12.8Hash/s require proper handling of power supply and heat. The power consumption of each blade under normal conditions of room temperature, voltage or rated clock is typically 83 watts.
Conclusion
With the growing Bitcoin mining difficulty level ASICMiner has to step up to the competition and release a competitive product or they will be left behind. If you were one of the lucky ones that got these miner early, then you probably have already had a good ROI. If you are considering bitcoin mining now I would suggest getting an KNCminer asap.
Thanks for visiting Top Bitcoin Mining Hardware, if you liked this article please use our social buttons to give us the thumbs up.