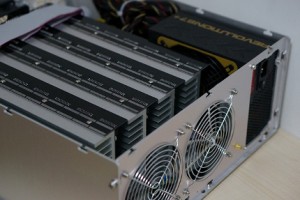 Avalon Asic is considered as the world's first ASIC-based manufacturer of solid chips and ASIC miners. Avalon has dedicated there business to the advancement of the Bitcoin community by designing and manufacturing lightning fast products.
The company was founder by Yifu Guo and the majority of their chipsets (110nm processor node ) are manufactured by TSMC, a well know Semiconductor Manufacturing Company.
At the time of releasing their first ASIC mining device, Avalon set the stage to change to Bitcoin mining environment, since the products from the previous generation technologies (FGPA) pale in comparison.
Avalon entered the market with the "Batch 1" shipment that featured devices running at 66 GH/s. For those that were lucky enough to get a unit from this batch now owned the fastest technology on the market.
Avalon Asic Batch distribution
Avalon sells its chips in batches of approximately 10000. This follows there "Batching" model which allows them to set a confirmed shipment date based on the number of units per batch.
This built-to-order sales model allows the company to manage its finances while reducing the risk for all parties. Avalon has proven that a smaller batch, quick-to-market high-volume product is worth considerably more than taking more orders without deliver as is the case with Butterfly Labs and their major delay issues.
Avalon Asic: Solid Chips and ASIC miner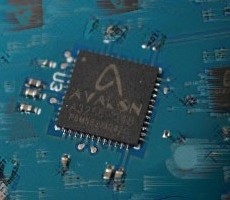 As mentioned earlier, Avalon units are only made on a built-to-order basis. Basically, this means that when you place an order (they only accept bitcoins as payment), your Bitcoins are used to build your Avalon unit in a short time frame.
Avalon chips and ASIC miners are built for performance and reduce power consumption, each unit is guaranteed to operate at a mining speed of at least 60000 mega hashes per sec (60GH/s). The units also use a standard ATX power supply, which is very convenient.
Each Avalon unit is upgradable and components can be swapped out upon release of future parts. The units are also capable of accommodating multiple hashing models given the units' modular structure.
Avalon Asic Products
Avalon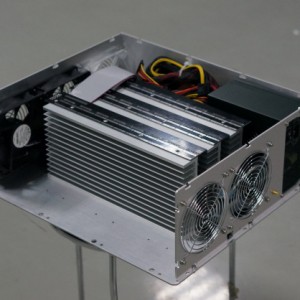 This was the best ASIC device that's not only standalone but also a self-contained Bitcoin mining unit. This means that it can operate without the need for a separate hosting device; it is plainly plug-and-play.
Some of the key features include hashrates greater than 65 GH/s, expansion module slot, Ethernet and Wi-Fi connectivity, 620w power consumption and a standard power supply.
Avalon Asic Unit – Batch #3 and #4
Batch three and four Avalon ASIC units have a base hashrates of approximately 63 GH/s (speed guaranteed). Each unit contains three upgradable hashing modules and four more expansion slots.
The Bitcoin mining units under this release use standard computer ATX power supply are complete with Wi-Fi and Ethernet capabilities and run on open source OpenWRT operating system with WebGUI.
Base Feature Summary:
Hashrate: greater than 65 Gh/s
Power Consumption: [email protected] AC
Expansion Module Slot: 1
Ethernet and WiFi connectivity.
Standard Power Supply
Upgrade options:
Hashrate: greater than 20 Gh/s per module
Power Consumption: 150w
Occupies 1 Module Slot
Unfortunately Avalon Miners have slip their place in the market and competition by the best ASIC mining companies (like KNCminer) have grown. We still hope to see good things from the company in the future.
Thanks for visiting Top Bitcoin Mining Hardware, if you liked this article please use our social buttons to give us the thumbs up. Also check out our Bitcoin Miner Comparison Table.