This ASIC miner is being managed founder and CEO Josh Zerlan and a pool of engineering and IT professionals with many years of impeccable design experience in both software and hardware (digital and RF). Butterfly Labs has tried its best to strengthen its marketing base via social media, SEO, improved user experience and advertising.
As much as it is true that Butterfly Labs has a long and appalling record with their mining rigs, their ASIC Bitcoin mining business has been quite promising. Things went awry, especially with the shipment of its products early 2013 and they are slowly working to regain favor in the mining community.
Unfortunately the delays, and not their products, are the reason that Butterfly Labs became the most known, it just seems that they always come up short on delivery.
Why Purchase an ASIC miner from Butterfly Labs?
In spite of the various production and shipment problems encountered by this manufacturer, they still product a series of high speed encryption processors for use in Bitcoin mining, telecommunication, research and security application. Their ASIC mining equipment offers you a lower cost of entry into the mining world.
Although still a profitable option (in 2013) as the difficult level rises, Butterfly labs will have to increase the performance on their units in order to stay competitive. (Update: As of August 2013 they announced the 600 GH/s  Bitcoin Mining Card, See below)
It is also worth revealing that all Bitcoin mining units have a lifetime warranty from component failure or manufacturer defects. Buyer security is guaranteed since the manufacturer will only ship an order to the person listed in the shipping data.
Butterfly Labs Products
The manufacturer currently have five equipment configurations, ranging from the 5 GH/s Jalapeno to the 600 GH/s mining card. In fact, the Jalapeno was publicized as a coffee coaster-sized unit that would be powered via a USB port and deliver mining capabilities to all. Unfortunately this miner is quicky becoming a novelty item since the introduction of ASIC miners from companies like KNCminer.
BitForce Series of ASIC miners
Butterfly Labs is about to ship its long anticipated series of ASIC miners that are built based on the new 65nm technology. Ideally, this technology yields significant improvements in terms of power consumption and hash rate. Five primary models are available with a price range of between $274 and $22,484.
1. BitForce 5 GH/s SC
This is actually the series' little guy with a processing power of 5GH/s, +/-10 percent running variance. Each unit is auto configured and folded into the workforce without the intervention of any user. It comes with other accessories, including a USB cable and power cord.
5 GH/s
Weight: 1 lb. 5.5 oz
Dimensions: 4″ x 4″ x 3″ high
Price: $274.00
2. BitForce 25 GH/s SC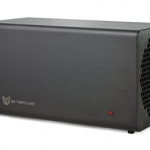 Key features in this model include a processing power of 25 GH/s and a fixed shipping charge for up to 4 units of 25 GH/s ASIC miners. Just like the BitForce 5 GH/s SC, this model is also auto configured and therefore no user intervention is required.
25 GH/s
Weight: 3 lb. 7.5 oz
Dimensions: 9.75″ x 5″ x 5″ high
Price: $1,249.00 
3. BitForce 50 GH/s Miner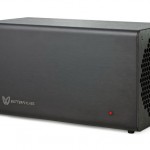 This is perhaps the best model with the right price ($2499) and power (50 GH/s) that's more suitable for people who are planning to invest in Bitcoin mining.
50 GH/s
Weight: 3 lb. 7.5 oz
Dimensions: 9.75″ x 5″ x 5″ high
Price: $2,499.00
4. BitForce 500 GH/s Mini Rig SC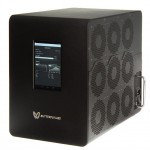 This model is only going to be an option for seriously high end mining operations. BitForce 500 GH/s Mini Rig SC comes with Nexus 7 (touch panel) control screen with built-in host. Considering the cost ($22,000+) associated with the unit its currently not the best option on the market.
500 Gh/s
Weight: 50 lb. 13.5 oz
Dimensions: 19″ x 11″ x 15.5″ high
Price: $22,484.00 (Over priced)
5. 600 GH Bitcoin Mining Card (NEWEST Model)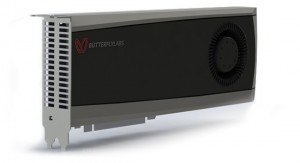 This is Butterfly's newest product and comes in two models of connectivity: USB 2.0 and PCI-Express.
600 GH/s nominal performance ( + / - 20% )
350w (0.6w/GH conservative estimate)
one year warranty
PCI-Express Slot or USB connectivity
Price: $4,680
Butterfly has let the bitcoin mining community down and have lost their market share to top mining companies like KNCminer and CoinTerra. The latest devices from these companies, puts butterfly further behind so they need to step-up their game.
Thanks for visiting Top Bitcoin Mining Hardware, if you liked this article please use our social buttons to give us the thumbs up. Also check out our Bitcoin Miner Comparison Table.