By Emily Spaven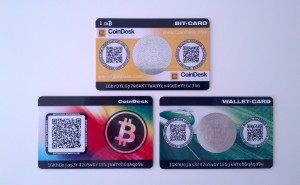 Berlin has long been seen as something of a hub of bitcoin activity, but Germany as a whole has lagged slightly behind the UK in terms of bitcoin popularity… until now.
For the first six months of the year, the UK was home to a higher number of downloads of the original bitcoin client (Bitcoin-Qt) than Germany. Since then, Germany has taken the lead, with 19,248 Bitcoin-Qt downloads taking place in the country from 1st July to the time of writing, compared with 16,826 in the UK.
Those based in Germany have also been giving CoinDesk more attention over the past few months. In June and July, our fifth biggest audience was the Germans, moving up the ranks to fourth between August 1st and today.
Germany-based exchange Bitcoin.de has also experienced a surge in local traffic recently. Oliver Flaskämper, managing director of Bitcoin Deutschland GmbH, which operates Bitcoin.de, said the press is partly to thank for this.
He thinks the media's attitude towards bitcoin has become a lot more positive over recent months, which has helped to improve the public perception of digital currency.
"While previously only the most negative associations, such as buying drugs on the internet, were discussed, more is now written about the growth of bitcoin acceptance," Flaskämper added.
Bitcoin regulation in Germany
He also puts bitcoin's recent growth in Germany down to the government's decision to take a stance on digital currency. Last month, BaFin (the German ministry of finance) announced it does not consider bitcoin to be e-money or a functional currency. Instead, it referred to it as "private money" and a "financial instrument".
This made Germany the first country in the world to have a clear-cut set of rules applicable to bitcoins, enabling companies in the space to carry out their business safe in the knowledge they are operating within the applicable guidelines.
Just last week, Bitcoin.de received confirmation from BaFin that it has no objections to the exchange's partnership with Fidor Bank. The partnership means customers will soon be able to trade on bitcoin.de in near real-time using a free FidorPay giro account.
Elsewhere in the world, bitcoin companies have been facing problems when it comes to finding banking partners. For example, US company Tradehill recently had to cease bitcoin trading due to "operational and regulatory issues" faced by its bank – the Internet Archive Federal Credit Union.
For now, bitcoin's status in Germany has been decided upon, which has somewhat legitimised the digital currency. Stefan Greiner, of German law firm Xenion Legal, said he has no idea whether legislation around bitcoin will be discussed in the future but said discussions seem to be on hold at the moment as a new government is being formed.
However, he believes the biggest risk for the bitcoin community in Germany still comes from within the government in the form of "these elderly bureaucrats and politicians who think the credit card is the greatest invention of all time …read more
Source: CoinDesk