In our last post we looked at KnCMiner's Latest Creations for the Bitcoin Market. Today we look at another high powered miner "The Yukon".
With the emergence of Bitcoin currency, the often controversial currency has gone through huge changes and developments in the market. Indeed, in a one often industrial and national currency dominated market there was need for a specialized independent currency to create a balance from the often disastrous global currencies.
One major advantage of bitcoins is that it's not controlled by any corporation and nation hence not prone to manipulation, its also its transactions are not based or managed by a particular central bank somewhere. The only limitation that has faced the popular currency is the website hacking allegations and insecurity that has been a major challenge to the development of the currency.
Buying bitcoins has also been a challenge because of a limited access. For those who have managed to trade in bitcoins would identify one way of buying bitcoins is through mining.
Accessing and mining of bitcoins has been made easier thereby with the creation of the SP35 Yukon by the Israel bitcoin miner Spondoolies-Tech.
---
The SP35 Yukon Power Miner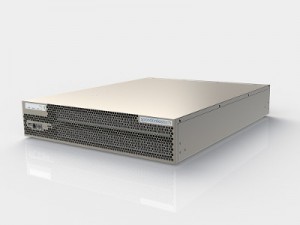 The introduction of the SP35 Yukon powerful miner is good news to the bitcoin markets. The essential 5.5 TH/s mining machine focuses on the affairs of traders, it has an amazing hash power and consumes relatively very low power. It has been understood that the hashing power of SP31 has four times the power of SP10 and relatively twice the hash to power ratio.
The major improvements found in the SP35 Yukon allow you to maintain a case that is suitable for both homes and for the data center hosting. Co-founder of Spondoolies-Tech Guy Corem indicates that the SP35's non-standard implementation could lead to a huge substantial efficiency improvements.
Bragging a 5.5TH/s hash rate and a 3000W nominal power consumption it manages to come with a 2 U rack that has 1,200 W two power supply units that can be cooled with four 80mm fans. The SP35 Yukon manages to deliver up to 21 TH/kw or 2.1 GH/Watt impressive figure which has been made possible by the 28mm design tweaks plus silicon.
Every SP35 Yukon has a 30 RockerBox ASICS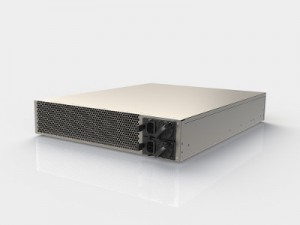 The RockerBox ASIC specs are 28mm and come in a package measuring 19 by 19 mm with a rate of 200GH/s for every chip. The voltage has been rated at 0.7Vand the recommended voltage range has been rated at 0.63V-0.8V. The total power consumption on the other hand has been rated to be 0.34W per GH/s.
The chip also consists of a wider range of an overclock plus downclock options but the SP35 Yukon manages to offer more insight including hard specs. The RockerBox comes as a multiple double design including a 193 SHA low power that is a double and a high performance engines or the cores.
The chip thereby can manage to operate at a 0.55V-0.8V while each of the engines could be shut down in order to conserve power. There is schematic for the chip and package info documents to provide insight on the working performance of the RockerBox ASICS.
Power options to be used in the operation parameters are included in the product info. While operating in the core voltage of a 0.6V, the chip can run at a 900MHZ and manage to deliver 174GH/s. It manages to draw around 55W of power which thereby translates to a power/performance ration of 0.3W per each GHz.
While the chip is at 0.7V, it clocks at 1,100MHz and thereby delivering 212 GH/s. On the other hand the higher voltage plus clock do bring down the efficiency hence the chip could then draw 90 W or as much as 0.4W per GH/s. The overall technician and RockerBox ASIC specifications have been summarized below:
SP35 Yukon Specs
Harsh Rate 5.5TH/s+-10%
ASIC 30 Spondooloes-Tech RockerBox ASIC
Power Supply 2 by 1200 W
Network 10/100 Ethernet port
Operating System Linux
Software for Mining: cgminer included
Form factor A 2 U mountable rack, it requires the mounting ears
Fans 4 By 80 mm
Among the above specs of the SP35 Yukon, it requires a CE certification and FCC/CE emission compliance. Then its ambient operating temperature is between 0 degrees to 35 degrees. The SP35 Yukon has been received with positive reviews with many people praising its performance.
Indeed, with the SP35 bitcoin mining has been enhanced and highly boosting the bitcoin currency at a greater level. In an overall performance you could expect earnings within $100 - $200 on each day after plugging (subject to current bitcoin price of course).
To have a SP35 Yukon you will have to pay a price of  $3,920.00, $2,995(Dec 07, 2014). Delivery expectation for the bitcoin SP35 miner is on October. We expect Spondoolies-Tech SP35 will enhance the bitcoin currency and put a positive view on the future of bitcoin mining.
Thanks for visiting www.topbitcoinmininghardware.com, if you liked this article please use our social buttons to give us the thumbs up. Also check out our Bitcoin Miner Comparison Table.