Over the past few years, the trajectory of Bitcoin has been nothing short of remarkable. It has remained a peer-to-peer alternative whose creator remains unknown to some people five years down the line. As much as Bitcoin sounds like something out of a fiction novel to most people who know little or even worse nothing about it, it has paid off for a good number of its early adopters. As a matter of fact, it is moving too fast to be ignored.
What is Bitcoin?
Bitcoin is a relatively new digital currency that's largely based on a paper that was made available by its creator, Satoshi Nakamoto, in 2009. It can also be described as a peer-to-peer cryptocurrency that runs down a decentralized network of its users. Actually, this means that no one is in control of this currency.
It was first introduced into the market on 18th July 2010, and since then, software programmers and cryptographers have continued to develop Bitcoin in order to make it secure, useful and user-friendly. With the implementation of the Bitcoin protocol, the following year after its release, this type of currency has been in circulation globally with a market capitalization of more than one billion US dollars.
It is quite fascinating to note that Bitcoin can be used to pay for different products and services since it works in the same way as paper money, but with some unique difference. Even though physical forms of Bitcoin exist, the currency principal form is data that you can trade online, a peer-to-peer using online service or wallet software. Basically, you can use this currency to buy anything that accepts it, as long as you have it. In some cases, some sellers accept Bitcoin as the only form of payment, and hence you will have to acquire it in order to initiate or complete any transaction.
How it works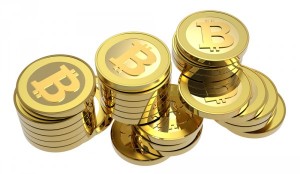 It is necessary to note that the first thing you need to do as a new user is to install a digital wallet, free open source software, on your mobile device or computer. This software will generate your first and subsequent Bitcoin addresses used to send Bitcoin payments. Each Bitcoin is associated with the current owner's unique public ECDSA key.
This means that when you send Bitcoins to a vendor or anyone, you create a transaction or rather a message that attaches a new owner's public key to the amount of coins sent.
For security reasons, you have to sign the message with your private key to verify to everyone that it's legitimate. The public key and private key essentially consist of unique, long strings of numbers and letters. This transaction is then broadcasted to the Bitcoin network, as a way of letting everyone in the network to know the owner of the new key.
Ideally, this results in the creation of a new Bitcoin address with its own balance. In fact, each Bitcoin address in your wallet can hold different amounts of this currency. It is vital to mention that Bitcoin addresses are only created when Bitcoins are acquired.
If you wish to purchase a product from a company that accepts Bitcoins as payment mode, then it must send you its Bitcoin address which you can send the Bitcoin payment. Such a transaction takes place within seconds, but verification might take ten minutes or longer.
Now that you know what Bitcoin is, its time to install your own Bitcoin Wallet.
Thanks for visiting Top Bitcoin Mining Hardware, if you liked this article please use our social buttons to give us the thumbs up. Also check out our Bitcoin Miner Comparison Table.