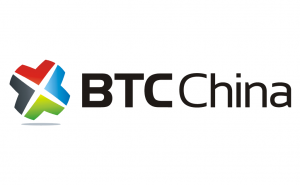 The bitcoin story in China sounds like a mini-metaphor for the Chinese economy itself: while the rest of the world was looking elsewhere, its citizens worked to acquire vast amounts of new wealth before bursting into the headlines only recently as a superpower.
As of this November, China is home to the world's largest-volume bitcoin exchange (BTC China), some of the largest mining operations, and could well be leading the global rise of bitcoin.
It was in May that China surpassed all other countries with 84,000 bitcoin wallet downloads, a world record few noticed.
Then came a half hour CCTV2 (Chinese state-owned television) documentary on digital currencies which sparked local interest, and even provoked a mining boom.
There was a gold rush as the Chinese tech community constructed mining rigs on a grand scale, paying $12,000-$15,000 for hardware and recouping their setup costs within a few weeks. Although increased difficulty means it's now more a matter of months before breaking even, mining remains a popular pursuit.
China now also has the world's second-highest number of bitcoin nodes according to Bitnodes, with 14,100 online in September 2013 (that's 11.3% of the global total).
BTC China, world #1
China's main exchange, BTC China, beat Mt. Gox and Bitstamp to become the world's highest volume bitcoin exchange at the end of October. Also this week, BTC China secured $5m in funding from Lightspeed Venture Partners' local arm Lightspeed China to expand its operations further.
Some 109,841 bitcoins changed hands in the week preceding 4th November, compared with Bitstamp's 93,372 and Mt Gox's 76,673. Unlike the world's other large-volume exchanges, BTC China does not charge any transaction fees.
CEO Bobby Lee, a long-term resident of the US, returned to China a few years ago and joined BTC China in April 2013 to help bitcoin fulfill its promise in the world's second largest economy.
He notes it was actually China that set the record for bitcoin value that month:
"The all-time high price record was set in mid-April, at CNY 1,944. Very few people know about this — our all-time high price equated to $308, whereas most media sources quote $265 as the all-time price (on MtGox/Bitstamp), back in mid-April.

So for a good 12+ hours back in April this year, people in China were trading bitcoin well above the $265 levels."
BTC China then went on to surpass its own record with a CNY 1,978 value on 8th November 2013. At the time of writing, the value was CNY 2,726.01, or around $447.43.
At present, BTC China trades only Chinese currency* for bitcoins. Though the site has an English interface, limited access to that currency globally limits its user base to China residents.
A local view
One such resident is Zennon Kapron, a Shanghai-based Canadian bitcoin enthusiast who performs research and consulting to the financial technology world through his …read more
Source: CoinDesk