By Emily Spaven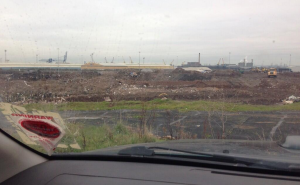 A man from Newport, Wales, doesn't know whether to laugh or cry having recently realised he accidentally threw away £4m worth ($6.5m) of bitcoins.
James Howells decided to give bitcoin mining a go back in 2009 and managed to mine around 7,500 bitcoins using his computer, the Guardian reports.
At the time of writing, the price of 7,500 BTC, according to the CoinDesk BPI, is just under £4.2m.
Hype around digital currency was pretty low back in 2009 and Howells decided to give up mining after his girlfriend complained about the noise and heat coming from his computer as a result of the mining process.
The following year, Howells' computer broke, so he dismantled it and threw most of the parts away, aside from the hard drive, which contained the private keys needed to access the bitcoins he mined.
This hard drive sat in a drawer in Howell's desk for three years until this summer, when he had a clear out and put the hard drive in the bin. Howells, who works in IT, told the news provider:
"You know when you put something in the bin, and in your head, say to yourself 'that's a bad idea'? I really did have that."
On Friday (22nd November), the 28-year-old realised his mistake and figured out that he didn't have a backup, so he headed to the Docksway landfill site near Newport, in Wales.
"I had a word with one of the guys down there, explained the situation. And he actually took me out in his truck to where the landfill site is, the current ditch they're working on. It's about the size of a football field, and he said something from three or four months ago would be about three or four feet down," he said.
One of the workers on the site said Howells would need a team of 15 guys and two diggers to even have the slightest chance of finding the hard drive. "I've seen for myself the size of the area concerned and I knew straight away it was very unlikely to be found by a single person. You never know though," Howells told CoinDesk.
A spokeswoman from Newport council said any people attempting to access the landfill site to look for the buried treasure would not be allowed in.
"I'm at the point where it's either laugh about it or cry about it," Howells said, but he added that if he was able to get the bitcoins back, he would first "kindly thank" a few people who have helped him out in bitcoin forums.
"Without their encouragement to go down the local dump site and investigate, I'd still be sat in my computer office checking the same drawers and cupboards over and over again while constantly checking the BTC price ticker."
He said he would then split the rest of the bitcoins, selling half of them and keeping the other half, just to hedge his bets. That said, Howells is pretty bullish about bitcoins …read more
Source: CoinDesk