By Emily Spaven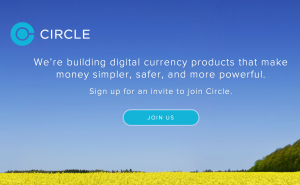 A new startup has launched in the bitcoin ecosystem, backed by $9m of Series A funding from a number of notable tech investors.
Called Circle Internet Financial, or just 'Circle', the company was founded by Jeremy Allaire, co-founder of Allaire Corporation, which created the web development language ColdFusion.
Circle aims to drive mainstream adoption of bitcoin and other digital currencies by offering simple payment services for both businesses and consumers.
Those who contributed to the $9m in funding include Jim Breyer, Accel Partners and General Catalyst Partners, which were all investors in Allaire's previous company, Brightcove – the online video platform.
This is the greatest amount of funding achieved by a digital currency company to date. To put this in perspective, bitcoin wallet service and payment processor Coinbase received $6.11m in Series A funding led by Union Square Ventures, and BitPay have received around $2.5m to date from Founders Fund and various angels.
Bringing bitcoin to the masses
Circle aims to make life easier for both merchants and customers who wish to become involved in bitcoin.
Consumers can use Circle to exchange, store, send and receive digital currency, whereas business and charities can use the company's services to accept cryptocurrency payments in a hassle-free way.
"Bitcoin and digital currency represent a once-in-a-lifetime opportunity to shape the future of the Internet and global commerce," said Allaire.
"There's a tremendous opportunity to make payments easier, more secure and less costly for consumers and businesses. Digital currency can dramatically reduce the friction and costs currently experienced in the world by merchants and consumers," he added.
Jim Breyer, partner at Accel Partners, said it is rare for a "world-class entrepreneur" such as Allaire to embark on a plan aimed at bringing innovation to the global financial marketplace. He added:
"The dramatic global growth in mobile, social and online commerce is creating the need and potential for a real global digital currency.

With Jeremy's vision for Circle and track record as an Internet pioneer, the opportunity here is to potentially build a significant global company. I'm very pleased to be working with Jeremy again."
Regulated and compliant
A number of bitcoin companies across the world have faced problems with regulators over the past six months, Circle, however, has worked with regulators to ensure it is sufficiently regulated.
The company is currently regulated as a money transmitter by the Financial Crimes Enforcement Network (FinCEN) and is seeking appropriate licenses on a state level.
"Bitcoin and digital currency represent a once-in-a-lifetime opportunity to shape the future of the Internet and global commerce."
Circle also recently hired a new general counsel and chief compliance officer – John Beccia, who is former Chief Regulatory Counsel for the Financial Services Roundtable in Washington, DC.
Jon Matonis, executive director of the Bitcoin Foundation, suggested the addition of another big business to the bitcoin space will help develop and improve new and existing regulatory guidelines in the US.
"Prominent business leaders and VCs will not sit still for long and tolerate stifling regulation. …read more
Source: CoinDesk